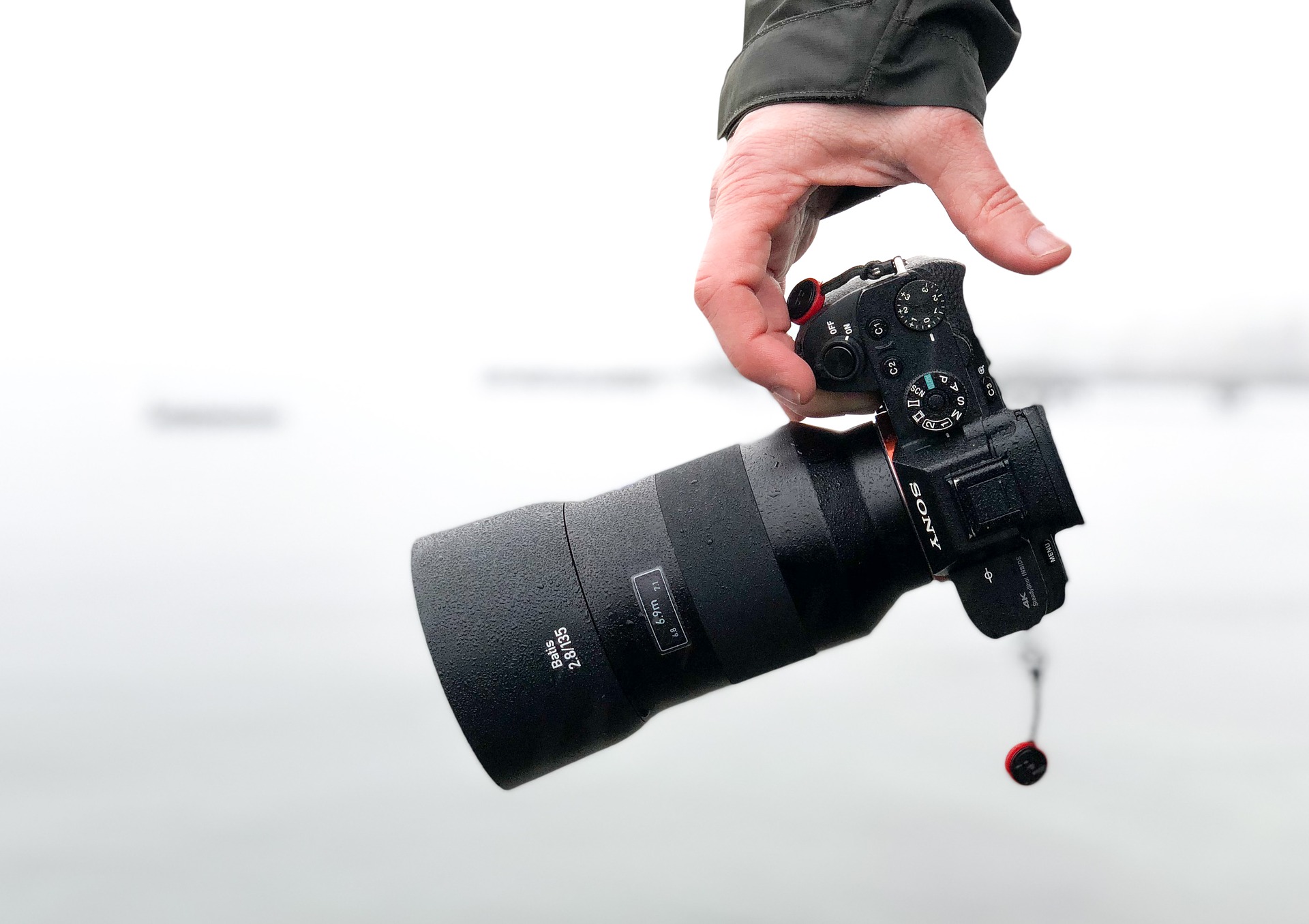 24 Apr

The best mirrorless cameras for travel blogging

The world is jam-packed with photo opportunities – you just got to discover them. Over the past year or so, you've done that, bouncing between places like Southeast Asia, Europe, and Latin America. While you've gained a loyal following as a travel blogger, your growth has begun to plateau. In the process of troubleshooting, you realize you need to step up the quality of your photos.

The basics of photography will only carry you so far. The professional images mirrorless cameras take separate the best bloggers from everyone else. There's just one problem: mirrorless cameras aren't cheap. This fact makes it tough to place one's faith in any one product, as many brands exist.

Thankfully, review sites like Cardmunch and blog posts like this one can assist you in your decision-making process. Below, we'll highlight several brands of mirrorless camera that stand out from the pack. In doing so, we hope you'll find the one that's right for you.

Fujifilm XT20

Photography and videography can be an expensive hobby/profession. It is made worse by the fact that entry-level gear, like point-and-shoot cameras, are relatively cheap. When the time comes to upgrade, the eye-popping cost of the lens, tripods, and mirrorless cameras put off many people.

If you look hard enough, though, you can find some legit deals. The Fujifilm XT20 certainly qualifies, as you get not just the camera, but a(n):
tripod
flash
battery
32 GB memory card
lens
UV filter
You can get all of these items in one package for 899 USD off Amazon. It is also 4K capable, so that you can shoot professional-grade videos for your YouTube channel as well. One drawback: it is rather large, so you'll have to make travel adjustments (e.g. buy a camera bag).
Sony A6300
Despite producing mediocre images, smartphones and point-and-shoot rigs have one advantage over mirrorless cameras – they are super portable. Most mirrorless units need to be slung around your neck – a big problem in countries with extreme income inequality.
The Sony A6300 doesn't suffer this issue. It boasts the most compact body in its class – with a thin lens, you can stow it easily. However, its small size doesn't mean you'll sacrifice quality. Ergonomically designed and capable of 4K video, the Sony A6300 will serve you well on road trips and other adventures.  
Olympus OM-D E-M10
On a strict budget, but need to spring for a better camera? If you're counting every nickel you have, the Olympus OM-D E-M10 will allow you to upgrade on the cheap. It currently retails for 799 USD on Amazon. For that price, you'll get a light, compact camera, and a lens – a great deal!
While that isn't bad for a travel blogger starting online, it has definite drawbacks. For one, it doesn't do well on more ambitious ISO settings. If light conditions are challenging, you'll get grainier images with this rig than pricier mirrorless cameras.
Secondly, it lacks a mic input. This omission means you won't be able to use third-party mics to improve your audio. If you're into video, seriously consider saving a bit longer to buy a better camera.
Panasonic G7
Just as video killed the radio star, video is becoming the dominant form of content online. According to a 2016 Hubspot study, 45% of internet users watched at least one hour of video per week. To remain relevant as a travel blogger these days, you need to produce at least some video content.
If you're prepared to take this medium seriously, consider getting the Panasonic G7. This unit comes equipped with the ability to shoot in 4K and a mic that significantly improves sound quality. It even comes with a fold-out screen, which makes it easy to capture tricky shots/scenes.
However, with all these top-line capabilities comes a large body size. If you upgrade to this unit, prepare to make adjustments in how you travel and shoot pictures/video.
Olympus OM-D E-M5 Mark II
Some of us love to explore museums, cityscapes, and castles. However, others prefer to experience the best of the great outdoors. If you are among the latter group, you are likely aware of the risk the elements pose to your gear.
Adaptations exist to shield your camera from dust/water, but it's best to have a unit that resists them. The Olympus OM-D E-M5 Mark II fits this bill. It boasts seals that protect delicate internal parts from rainfall/splashes/blasts of sand.
As if that wasn't good enough, Olympus built image stabilization into the DNA of this camera. As you navigate uneven terrain, the video and pictures you'll shoot with come out silky smooth, not shaky/out-of-focus.
Conclusion
Yes – mirrorless cameras are more expensive than point-and-shoots. However, to progress as a travel blogger, you'll need to make investments in your future success.
Virtually all of us have a budget to balance. In making this list, we hope we've helped you find an awesome mirrorless that fits into yours.