As a result of the constant changing of hands the Croatian nation has given birth to a rich history and culturally rich economy. The most popular historical monument in Croatia is Dubrovnik's old town walls with its beautiful coastline facing the Adriatic sea. Likewise, rich breathtaking country sightseeings can be uncovered by taking a unique and memorable Croatia's small ship cruising which reveals our spirit of discovery. As a matter of fact, it has over 1244 islands, islets, and reefs – and just 48 of them are inhabited.
Known for its gorgeous coastlines and drop-dead beaches, Croatia has become the top choice for cruises amongst enthusiasts from all corners of the world. With a list of endless attractions, it can be difficult to decide which places to visit on a Croatian cruise, so follow this sailing guide to make the best of your cruise vacation to the 'Riviera' of Eastern Europe.
Istria & Rijeka
This heart-shaped peninsula located on the shores of Eastern Atlantic is one of the most visited places in Croatia. With its rolling hills, hilltop towns, coastal villages full of vineyards and olive groves, Istria is the best destination to visit by a sailing trip. Often compared with Tuscany, many town names and road signs are predominantly in Italian. Due to its shape, no matter where you are based, all the top sights can be seen within a day.
Dalmatian Coast
Stretching from Zadar in the north to Peljesac Peninsula in the south, the dramatic Dalmatian Coast has few equals on any cruise vacation to Croatia. Five of the seven UNESCO World Heritage sites are located in Dalmatia as are four of the eight national parks of the country. Add to this some rugged mountains, pebble beaches and ancient towns and you have a destination worth going miles to visit.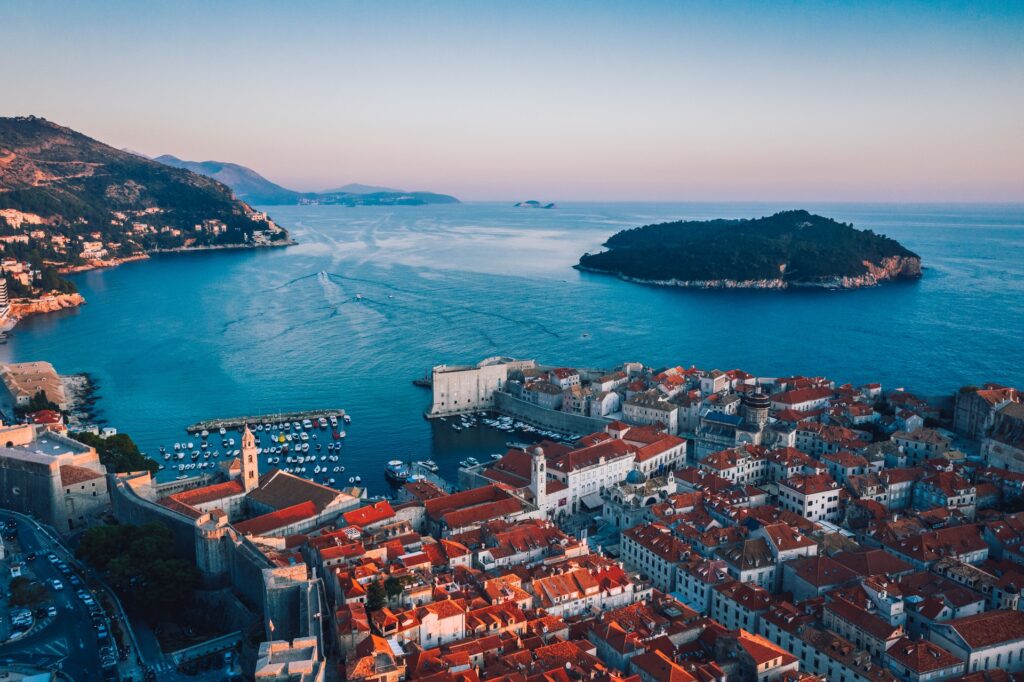 The islands of Croatia
The thousand odd islands of Croatia are undoubtedly the stellar attraction of sailing trips in the region. Not only is each island unique in itself, they have a distinctive laid-back atmosphere which adds to their charm. Which island you prefer depends upon individual preference, but one thing they all have in common is unparalleled beauty. From Brac and Hvar in the central Adriatic to Mljet and Korcula in the south, there is everything to attract the young and the restless seafarers to these Adriatic cruises.
Rovinj
The most romantic town of Croatia, Rovinj will charm you with its ancient cobbled streets, piazzas and top notch hotels set in stunning surroundings. This Croatian version of St Tropez, is all about glitz and glamour and attracts the most affluent of guests. One can easily spend hours walking in the Old Town or enjoy a glass of wine by the sea and watch the world go by.
Dubrovnik Riviera
Located in the southernmost part of Croatia, the Dubrovnik Riviera stretches from the Peljesac Peninsula to Konavle, just south of Dubrovnik. Rich with history, culture and exquisite architecture, this is another must visit region on a Croatian cruise. This amazing trip features the famous Stone Walls, the largest fortification walls in the whole of Europe and fabulous red wines of the Peljesac region. Included on this trip is the island of Mljet, with its national park and the Valley of Beauty in the rural region of Konavle.
Croatia is such a diverse country, full of charm and natural beauty, that you will hardly be able to scratch the surface on a single sailing trip. We hope this short overview will entice you to return to this magical country again and again.